At Sapience TechSystems, we believe in providing our customers with the highest quality of work in the most dynamic manner. Founded by a group of veterans with global experience in the domains of CAD, CAM, CAE, PLM and KBE, Sapience TechSystems is focused on delivering superior quality services to its customers with unparalleled design and engineering excellence.
Sapience is synonymous with wisdom and intelligence and we commit ourselves to applying our collective wisdom gained over several years on each of our assignments. With a passion for Innovation and Technology, we envision ourselves as the preferred partner of Engineering and PLM services for all our customers.
'WE' at Sapience
Sapience TechSystems is a complete provider of engineering solutions and services including CAD/ CAM/ CAE, PLM, KBE along with a vital service- that of training and development. The company nurtures productive interdependence and mutual growth between our partners and us. This is seen in all of our work with some of the best global clients including Siemens, Boeing, JCB, Honeywell, Mazak and others.
Vision
To establish and maintain a highly symbiotic and value based ecosystem in the industry by integrating knowledge, skills and the desire to perform better than before.
Mission
Sapience intends to partner with its customers for mutual growth and benefits through following service offerings:
CAD/CAM/CAE
PLM
KBE
Training and Development
Our Values
Honesty and Integrity
Commitment to Customers
Openness and Flexibility
Co-relation, Collaboration & Co-creation.
Why Us
Today's business greatly depends on turnkey solutions to various facets of your work. These simple yet profound solutions are even more important in engineering organisations to ensure appropriate implementation of CAD/CAM and PLM in order to achieve Automation, Design Enhancements, Manufacturing Excellence, and Improved Productivity. With this in mind, we at Sapience Techsystems, spend long hours trying to perfect our deliverables in Developing a Solution, Implementation, Maintenance and Integration of CAD/CAM and PLM systems.
Our collective knowledge and experience is put together to help your organisation increase an overall productivity and reduce costs. It is our passion to make sure you, as our customer, get the most customised and dynamic solutions. Furthermore, we also offer flexible and variable Onsite and Offshore services to a range of businesses in Automotive & Off-Highway Vehicles, Aerospace and Defence, Industrial Machinery and the complete range of Tier 1/Tier 2 suppliers of the OEMs across industries.
Our repertoire of quality clients is growing and we wish to selectively hone our skills and industry expertise through such recognisable work.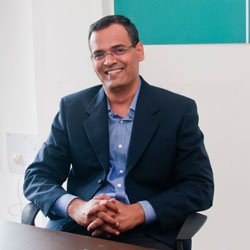 Success, in true sense comes, from a right balance of the elements of life. Being 'knowledgeable' and being 'wise' are two entirely different things – just like 'knowing' something and 'doing' something. If we align our values with the principals of nature, we would be successful for sure, it ensures the organic growth.
When it comes to an organization, I think following are the building blocks for a truly successful organization:
Balance (knowledge – knowing what to achieve)
Wisdom (Strategy – How to do it)
Motivation (Desire to do)
These three building block lead to the sustainable growth. This is what our logo reveals:
Achieving the Balance
Connecting the dots in an organic way
Growth, as a result of our engagement with the customers